Mattress Buying Guide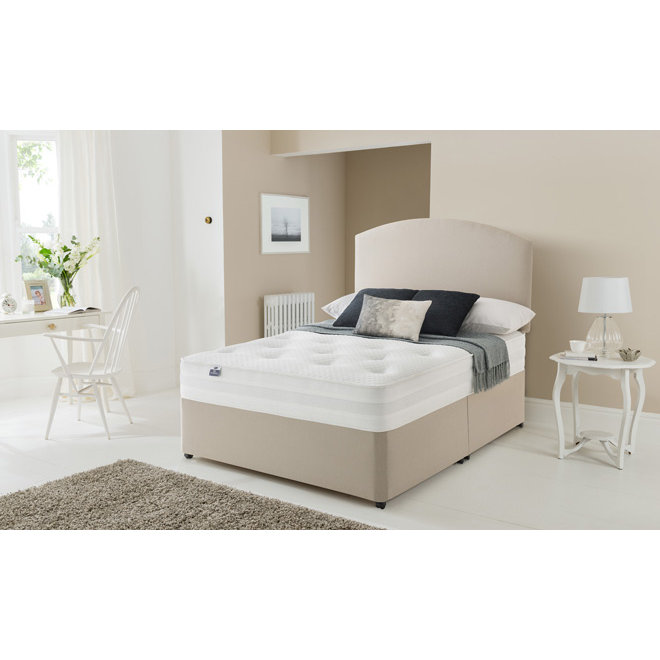 We spend up to a third of our lives asleep, so a good mattress is a must-have and a decent one can mean the difference between broken sleep and the sweetest of dreams. Learn how to choose the right supportive and comfortable mattress for you with our buyer's guide below.

Mattress Types

These mattresses are held together with one length of wire, keeping them firm and retaining their shape. The structure means they're a bit lighter and easier to turn, but they provide less support than other types. They also tend to be relatively inexpensive.

Tension: Soft to medium
Pocket Sprung
Built with up to 3,000 springs in their own fabric pockets, the springs in pocket sprung mattresses respond to each person's body weight individually, supporting the hips and shoulders. They're available in a wide range of tensions, and the sides are usually hand-stitched, keeping the mattress firm and prolonging its life.

Tension: Available in a wide range of tensions to suit your taste
Memory Foam
These are made from a supportive foam (viscoelastic) that moulds to the contours of your body when warm. It absorbs your weight and helps maintain correct posture whilst supporting your joints and spine. Memory foam mattresses are also hypo-allergenic, making them great for those with allergies.

Tension: Firm, but soft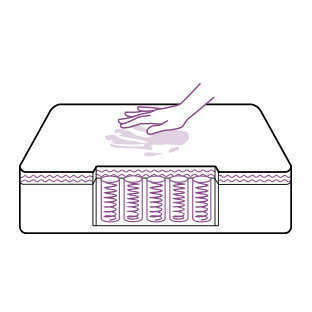 Pocket Memory
These are a hybrid of pocket sprung and memory foam mattresses. Featuring individual fabric pockets plus memory foam, they provide support while responding to your body.
Tension: Firm, but soft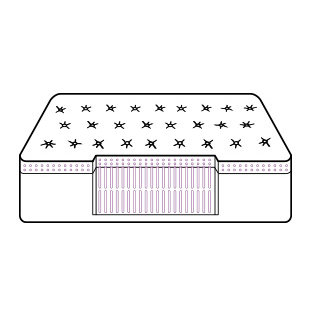 Latex
Latex mattresses are made from a combination of natural and synthetic latex which are turned into latex foam, a firm polymer. Latex is breathable, extremely durable and because it doesn't harbour dust mites, it's great for those with allergies. It's also antimicrobial. However, cheaper latex mattresses can sometimes be a bit lumpy, and because they're fairly heavy, they can be difficult to turn.
Tension: Firm
?
Orthopedic
Orthopedic mattresses come in a range of materials and tensions and are designed to support the joints, back and overall body. Many back pain sufferers find that orthopedic mattresses ease their symptoms. Available in a wide range of materials and tensions, open coil, memory foam and pocket sprung mattresses that are firm and supportive can all be used as an orthopaedic mattress.
Tension: For the most support, choose a firm mattress.
Soft, Medium or Firm?
?
The mattress tension you choose really depends on your personal taste. However, your weight and the size of a mattress can make a big difference to how a mattress feels. The same mattress might feel totally different to different-sized people, and generally, the heavier you are, the more support you need. The general rule is that the bigger the mattress, the softer it'll feel.